Spirit of Speyside
Distilled Food & Drink 2022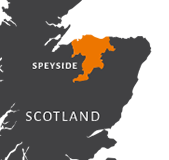 The world's best whisky distillers are uniting under one roof on their own doorstep – Speyside. But that's not all. Speyside's whisky distillers will be in good company as our award-winning brewers, gin crafters, food producers and others, will be joining us at one of the four sessions.
Event Session Times-
Friday 2nd September 6pm - 10pm
Saturday 3rd September 12pm - 4pm and 6pm - 10pm
Sunday 4th September 12pm - 4pm
Distilled will also include a series of add on Masterclasses in which visitors can gain a deeper understanding of whisky and gin with tutored events led by some of the industry's leading names.
BUY TICKETS HERE - tickets.spiritofspeyside.com
The Spirit of Speyside Distilled Festival will take place from the 2nd to the 4th of September 2022. Tickets are now LIVE...